Project management of the entire slitting process
Converta can take over the entire roll and sheet slitting process of film and paper from you. Our processes are incredibly efficient, you do not have to worry about anything. We can take care of:
The procurement and storage of raw material rolls for slitting

Processes carried out by our partners, such as printing, laminating and hole punching

Slitting rolls and sheets

Packaging

Storage of end products

Transport (through our partners)
All products will be given a barcode, so the materials can be traced at all times.
Customised Solutions
Converta can be extremely flexible where your wishes are concerned. We don't just look at the slitting process but at the entire project. One of the reasons we are able to do this is we have an extensive understanding of material cutting and packaging technology. Thanks to this knowledge, together with our facilities and equipment, we can always achieve the right cutting solution.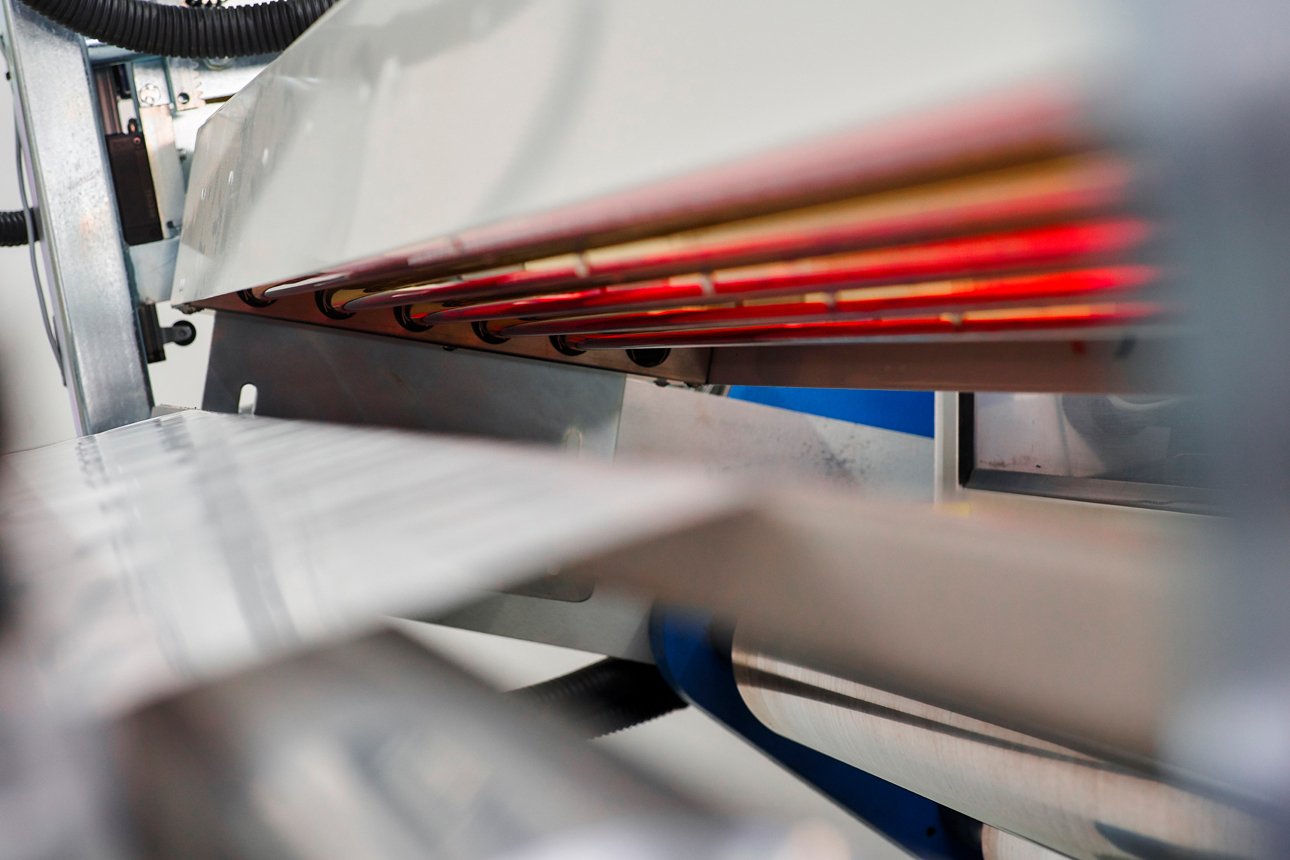 Example: A customer commissioned us to slit a material with a problematic coating. Tests found that the coating material had to be heated to be cut, otherwise it would have been damaged. In co-operation with the customer we purchased infra-red lamps which were used to heat the material to the correct temperature, producing a perfect dust-free end product.
You could say that our ultimate aim is to achieve a long-term partnership with all our clients.
Material-specific slitting
We treat each material differently. When slitting materials that are unknown to us, we always test them first. We look at how the material behaves during slitting and what needs to be done to reach the desired result. This way, we can also cut materials that tend to stretch or damage quickly.